We give you a real U.S. phone number.
iPod, iPad,
Tablet, Phone


TalkU
Phone
Number

A phone with a
new phone number
Receive Calls & Texts

Receive incoming calls and texts from anyone. Even those not using TalkU.

Cheap Calling Plans

No monthly fee. No activation fee. No commitment. Save up to 90%! Free yourself from the phone companies.

Voicemail & Call Screening

Visual voicemail with your own greeting. Call Block. Call Forwarding…and more.

Privacy Protection

A TalkU phone number masks your real identity. Never leave your real phone number on the Web!
Calls and texts between
30 million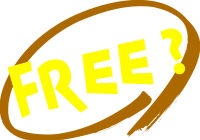 TalkU users are always free!

Invite your friends and family to use TalkU.
Earn free TalkU credits by:
Checking in daily
Watching video ads
Completing sponsored offers
Inviting friends to join TalkU
Inexpensive International Calls
United States

1 credits/min

China

1 credits/min

Mexico

1.1 credits/min

UK

1.1 credits/min
© TalkU. All Rights Reserved. 2020
Important Information
Dear users:
If you have any problems when using TalkU, Please send an issue report via TalkU App
(open TalkU -> Help & About Us -> Feedback or Report an Issue)
, which is the fastest way to have a problem solved. For business cooperation, please contact us via info@talkyou.me